Kirkburton Middle School is committed to safeguarding & promoting the welfare of all its pupils and staff. As a school, we always listen to what pupils and staff tell us, and where necessary, act upon the information to ensure that our children and staff are free from harm.
We inform pupils of whom they might talk to both, in and out of school and all children are actively encourage to speak to an adult about any concerns they may have. All teaching and non-teaching staff receive on-going safeguarding training in according with the school's safeguarding policy.
We are committed to working with all stakeholders, including parents and carers, openly and honestly. However, on the rare occasion where a pupil may be at risk of significant harm, consultation may be sought with Social Services in the first instance.
Visitors should read the Kirkburton Middle Safeguarding Leaflet
Mr MacIntyre is the Designated Safeguarding Lead and is supported by a dedicated team of safeguarding officers. If you have any concerns about the health and safety of a child or feel something is troubling them, you should share this information with Mr MacIntyre. Any allegation or disclosure involving a member of staff, or a volunteer in school must be reported directly to the Headteacher Mr Taylor, unless it involves the Headteacher, in which case it should be reported to the chair of the Governing Body.
Please click here to view the school Safeguarding and Child Protection policy.
---
Safeguarding Documents
---
Safeguarding Team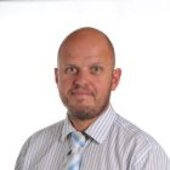 Mr A MacIntyre
Designated Safeguarding Lead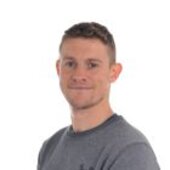 Mr A Lawlor
Deputy DSL
Miss K Smith
Deputy DSL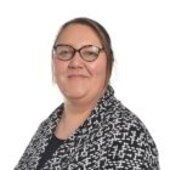 Miss J Sharples
Safeguarding Officer
Mrs S Hallas
Safeguarding Officer
Mrs E Leydon
Safeguarding Officer
Miss L Schofield-Baldry
Safeguarding Officer
---
Useful Links
Kirklees Safeguarding Children Partnership

This site primarily provides safeguarding information for professionals and volunteers in Kirklees. The site also provides information for people of the public, parents and carers, and children and young people, on some of the key issues that can affect the well-being and safety of children.

Links to external websites are provided where further specialist information and advice on particular issues can be obtained.

NSPCC
The NSPCC stands up for children, demanding that laws change and action is taken to better protect them. This site provides information on different types of abuse, how to spot signs of abuse and the effects on the child.
Thinkukknow

Thinkuknow is the education programme from National Crime Agency-CEOP, a UK organisation which protects children both online and offline.

Explore one of the six Thinkuknow websites for advice about staying safe when you're on a phone, tablet or computer.

Advice to Parents and Carers on Keeping Children Safe from Abuse and Harm
This guidance brings together sources of information about the main risks children may be particularly vulnerable to during the coronavirus (COVID-19) pandemic and signposts you to help and support available.
Removing a Nude Image Shared Online
The Internet Watch Foundation (IWF), a UK charity, are there to help remove nude images of under 18s posted online. Once IWF has confirmed your nude image is against the law and can be removed from the internet they give it a digital fingerprint, called a hash. The hash can be used to find your image online even if it has been cropped or slightly changed, and the image can then be removed.
---
Governor with responsibility for Safeguarding:
Mrs L Godman
Turnshaws Avenue
Kirkburton
Huddersfield
HD8 0TJ
Email: office@kirkburtonmiddleschool.co.uk
Telephone: 01484 222737
Services for young people
Thriving Kirklees
Chathealth – Text message services for young people – direct link to School Nurse
07520618866
Childline
0800 1111
NSPCC
Support for Parents and Children
Parents/carers – 0808 800 5000
Children – Via Childline 0800 1111