Whatever your issue, there is always someone to speak to here at Kirkburton Middle School. If you have concerns about your own welfare, or the welfare of a friend or other, never be afraid to speak to someone.

If you need to speak to someone, go to any member of staff or a Befriender, they will always be willing to help. Ask if you can speak to them about something you are concerned about, or say it is a safeguarding issue.

You can, of course, speak to any adult in school but Mr MacIntyre and the safeguarding team will have to be involved at some point if serious allegations are made.

Alternatively you can contact Mrs Senior by using the contact form on our website. Click this link to be directed to the form. You can change 'School Office' to 'Safeguarding' by clicking the drop down box.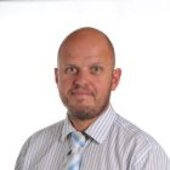 Mr A MacIntyre
Designated Safeguarding Lead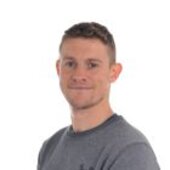 Mr A Lawlor
Deputy DSL
Miss K Smith
Deputy DSL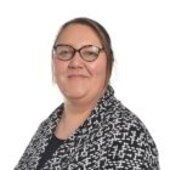 Miss J Sharples
Safeguarding Officer
Mrs S Hallas
Safeguarding Officer
Mrs E Leydon
Safeguarding Officer
Miss L Schofield-Baldry
Safeguarding Officer
---
Useful Links
Childline

Childline is here for you, to support and guide you to make the decisions that are right for you.

Their tips and techniques, ideas and inspiration, can help you feel more in control. And you can access them in your own time, at your own pace!

Think U Know

Thinkuknow is the education programme from NCA-CEOP, a UK organisation which protects children both online and offline.

If you are in Year 6, take a look at the 8-10 section. If you are in Year 7 or 8, take a look at the 11-13 section.

Childnet

Childnet's aim is to help make the internet a great and safe place for children and young people. You'll find the latest information on the sites and services that you like to use, plus information about mobiles, gaming, downloading, social networking and much more.

If you are in Year 6, take a look at the primary section. If you are in Year 7 or 8, take a look at the secondary section.

Remove a Nude Image Shared Online
The Internet Watch Foundation (IWF), a UK charity, are there to help remove nude images of under 18s posted online. Once IWF has confirmed your nude image is against the law and can be removed from the internet they give it a digital fingerprint, called a hash. The hash can be used to find your image online even if it has been cropped or slightly changed, and the image can then be removed.
Pupil Safeguarding Information
Services for young people
Thriving Kirklees
Chathealth – Text message services for young people – direct link to School Nurse
07520618866
Childline
0800 1111
NSPCC
Support for Parents and Children
Parents/carers – 0808 800 5000
Children – Via Childline 0800 1111